Accueil / Home
Situé dans la région de Kedgwick au Nord du Nouveau-Brunswick, La Scierie Chassé a été fondée en mars 1999. Notre spécialité est la transformation du bois (surtout le mélèze) pour en faire une valeur ajoutée.
Ce qui nous distingue des autres : Nos produits sont la réalisation complète de notre équipe à notre usine.
La Scierie Chassé est là pour vous servir encore bien des années à venir.
Located in the Kedgwick area in the northern New Brunswick, Chassé Sawmill (La Scierie Chassé) was founded in March of 1999. We specialize in the transformation of wood, especially tamarack, to obtain better quality and value.
Our distinction from competitors: ours products are manufactured in our factory with our team from beginning to end.
Chassé is here to serve you for years to come.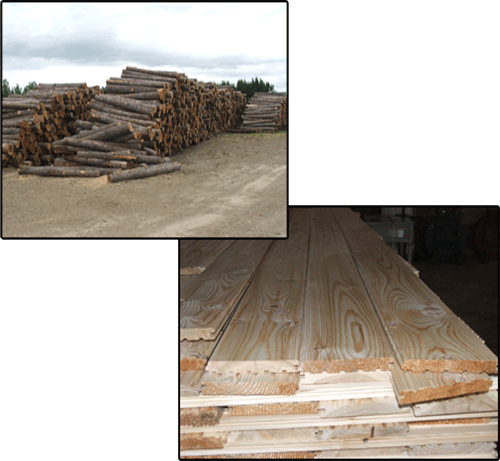 Contactez-nous / Contact us